Teeter Bakery
Regular price
Sale price
$80.00
Unit price
per
Sale
Sold out
Vanilla bean burnt cheesecake. Just set in the centre, caramelised crust.
Now gluten free
Serves 12-14 large dessert slices.
Contains cream cheese, cream, free range eggs, vanilla bean, rice flour. 

View full details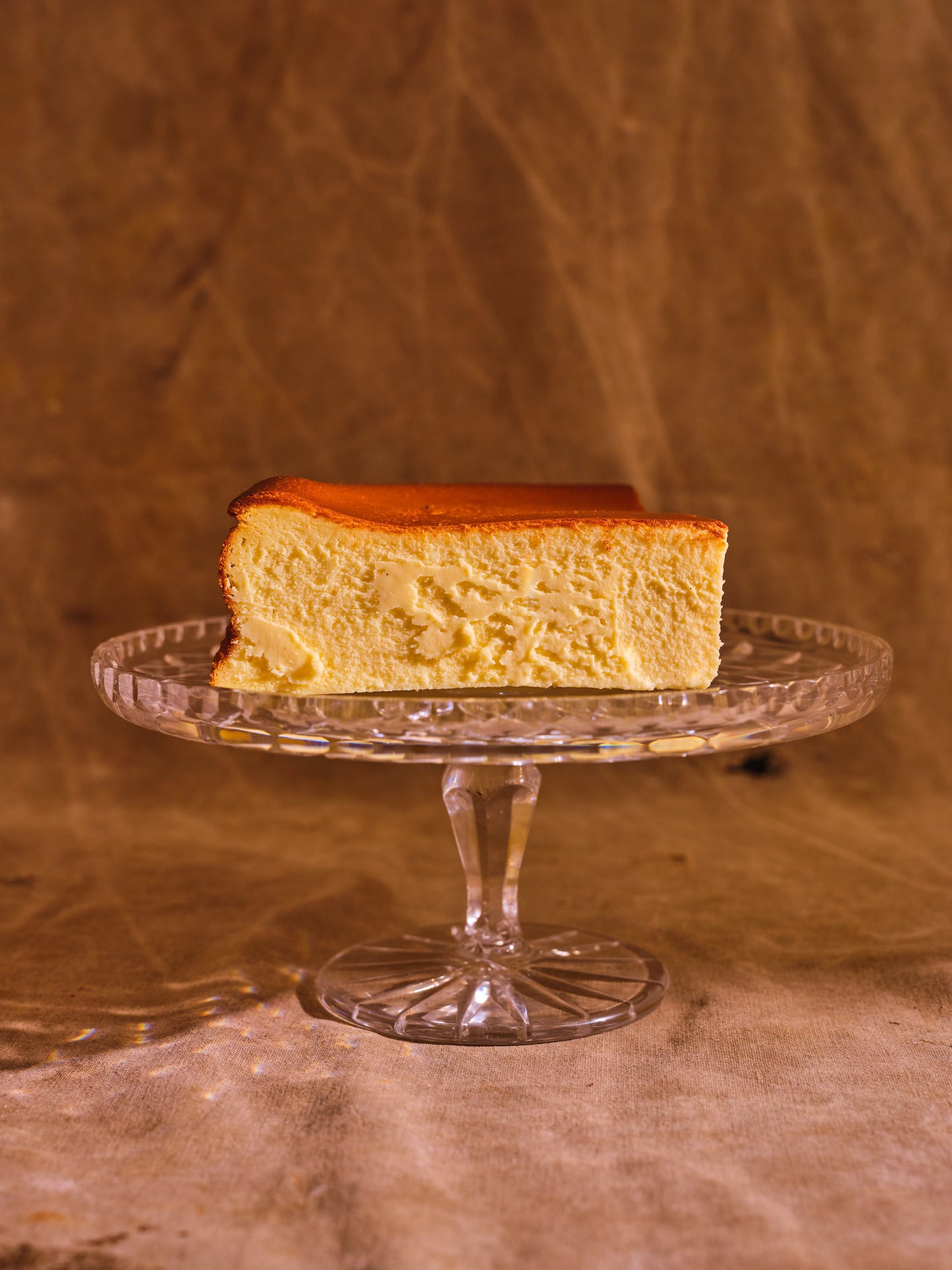 FAQ
How do I order?

Simply place your order through our web shop with minimum 48 hours notice.

Select your preferred date and time for collection from our centrally located bakery door. Order up to a month in advance.
What happens if I am running late to collect my order?

Selecting a specific collection time allows us to schedule your cake in so that it is prepared on time and as fresh as possible, if you are running late however that's okay. As long as you can arrive by 3pm latest. Please give us a head up if possible. 
Do you offer delivery?

Unfortunately at this time we do not offer delivery.

Orders can be picked up from the bakery door on your preferred day.
Can I order pastries from the web shop?

For the time being, only whole cakes are available for order on the web shop.

A selection of pastries will be available weekly from the bakery door on retail days; Friday and Saturdays 9am until sold out.
Do you make custom cakes? Wedding cakes?

We no longer take custom cake requests and have instead refined a menu with an easy ordering process. I am happy to guide you in the right direction for custom cake bakers.
Do you cater for larger special occasions?

You can get in touch via email regarding catering or special requests, but this will be strictly limited while we get up and running. 
Do you offer wholesale?

We won't be offering wholesale at this stage.
Cake care and storage

Most cakes are best eaten with the chill slightly taken off. Keep your cake refrigerated until 40 mins - 1 hour prior to serving. This allows all the flavours to settle. Even if it contains fresh cream layers. 

Some cakes are best eaten on the day while others keep for a few days, shelf life is specified under each product.

When you collect the cake solo, please have adequate space on the car floor or flat surface for transportation. Other wise it's good to bring a second person to hold the cake. On a hot day make sure the car is running cool, better yet, bring a large esky - bearing in mind that most cake packaging measure 30cmx30cm.
How many serves do the whole cakes feed?

Each cake comes in its standard size. Most cakes feed 12-16 generous slices or 20 finger portions. If you think you might need more serves, you can order a second cake or flavour. 
Do you cater to dietary requirements?

Due to the nature of the bakery it is hard to guarantee that any product will be free of any cross contamination ie. gluten free, dairy free, nut free.

Please get in touch if you have any severe allergies and we can do our best to accommodate.