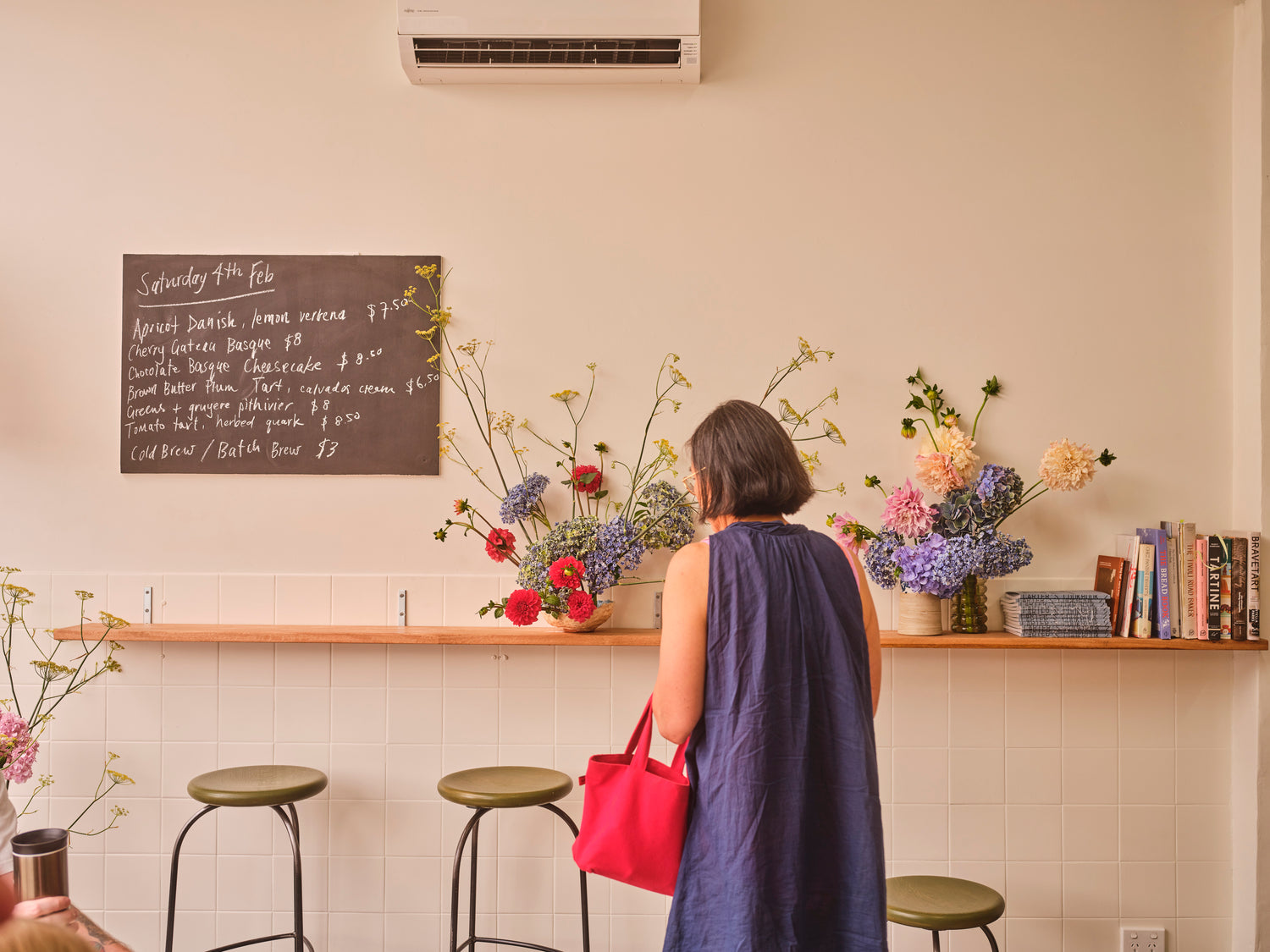 The space
Teeter Bakery is a home for pastry and cake by Natasha Brownfield, opening on Saturday 11th February 2023.

Teeter Bakery door is open to the public every Thursday & Friday from 7.30am and Saturday from 8am until sold out.
Offering our core range of whole cakes made to order, for pickup Wednesday to Saturday.

Serving filter coffee by Twin Peaks.
Order now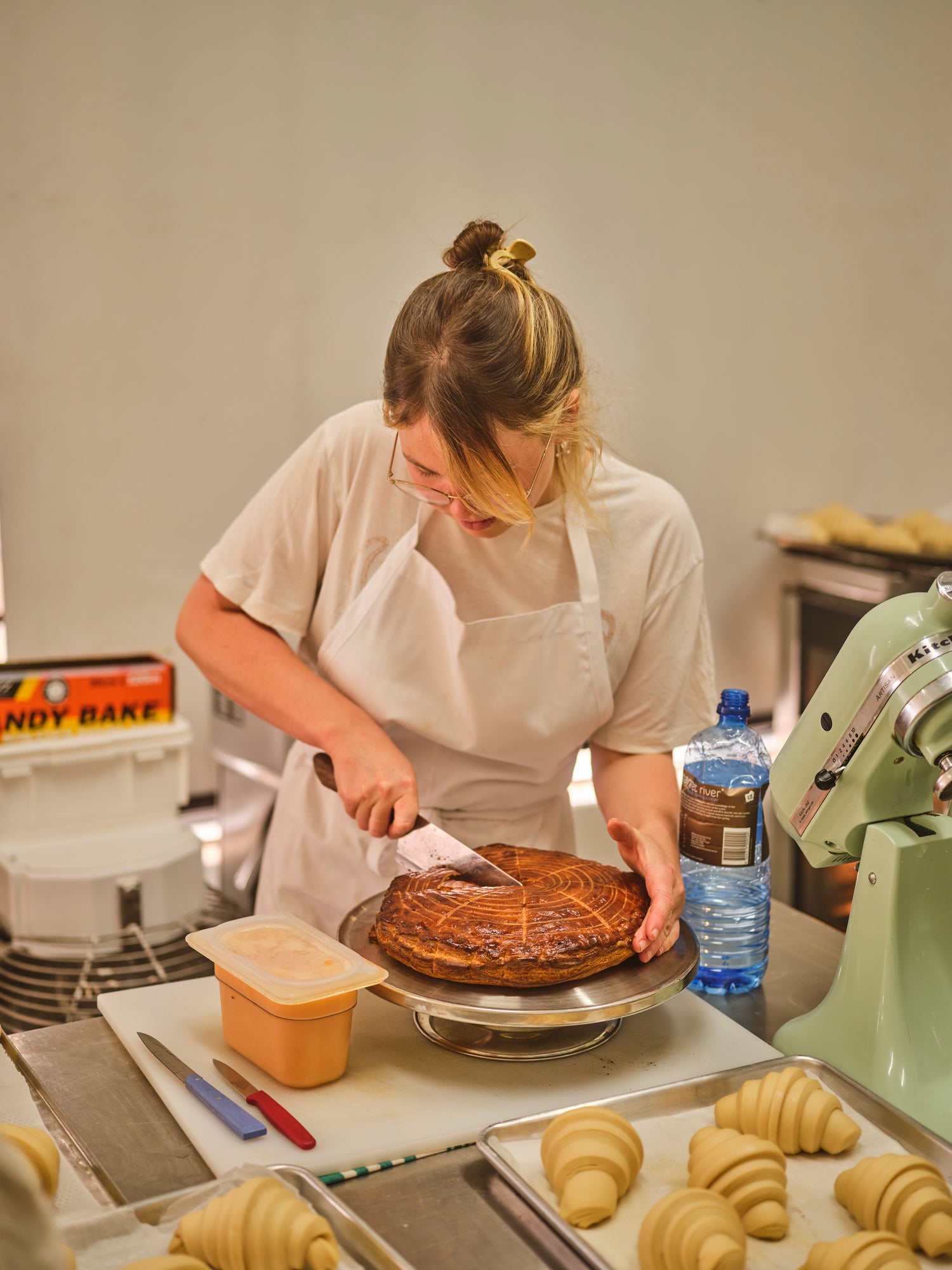 by Natasha Brownfield
Natasha began her baking career as an apprentice pastry chef and over the last decade has worked across various bakeries, cafes and restaurants. In 2020 she made the move to Naarm/Melbourne to further her baking knowledge, and was fortunate to spend the duration of that year working at Ovens Street Bakery.

The precarity of this period eventually drew Natasha home with a realised goal to start something of her own. Since returning she has been working toward this and developing pastries that she believes in, from pop-ups through to consultancy roles. This new space will provide the stability for Natasha to continue this offering alongside a growing team of talented individuals.